The First Lounge at Gate43 Airport hotel
The First Lounge at Gate43 Airport Hotel is a stylish and inviting restaurant that offers a variety of delicious and affordable Asian and European dishes, made with fresh, high-quality ingredients. Our chefs are experts in their craft, and they take pride in creating dishes that are both visually appealing and satisfying to the taste buds. Whether you're looking for a quick bite to eat before your flight or a leisurely meal with friends, The First Lounge has something to offer everyone.
Our menu features a wide range of dishes, from classic Asian favorites like Pad Thai and Tom Yum Soup to European staples like Steak and Frites and Spaghetti Carbonara. We also have a selection of vegetarian and vegan options available.
In addition to our delicious food, The First Lounge also offers a full bar, featuring a variety of cocktails, wine, and beer. Our friendly and attentive staff will be happy to help you choose the perfect drink to complement your meal.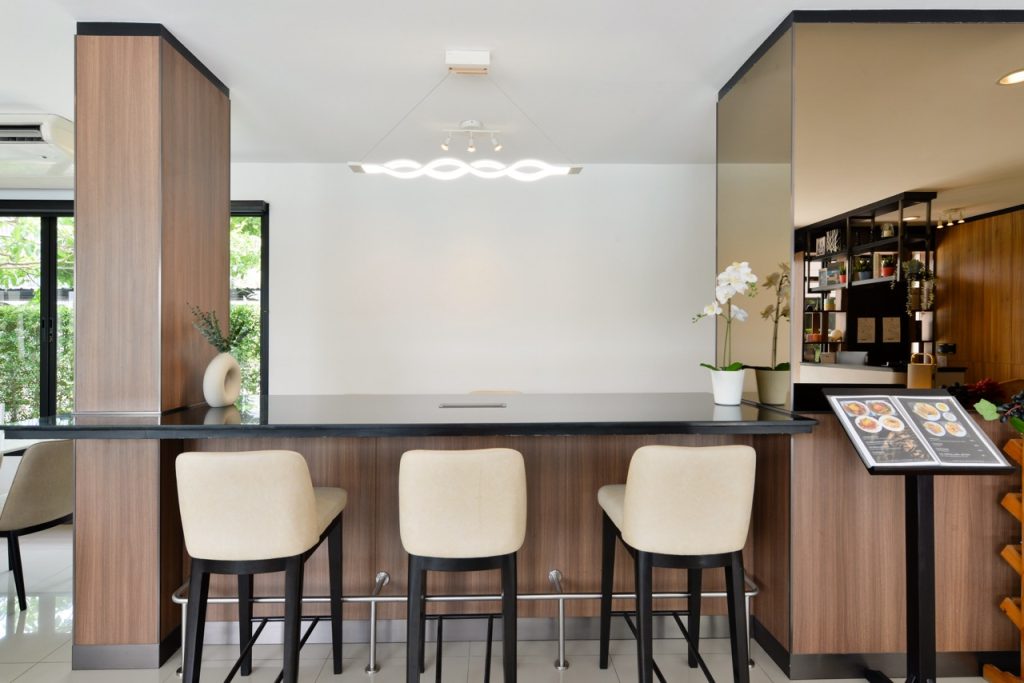 Poolside dining at The First Lounge is a truly unique experience. Relax and enjoy your meal while listening to the sound of the water and the rhythm of the music. It's the perfect way to unwind before or after your flight.
Breakfast set: Start your day off right with a delicious breakfast set from The First Lounge. Choose from a variety of options. Our breakfast sets are sure to give you the energy you need to start your day off on the right foot.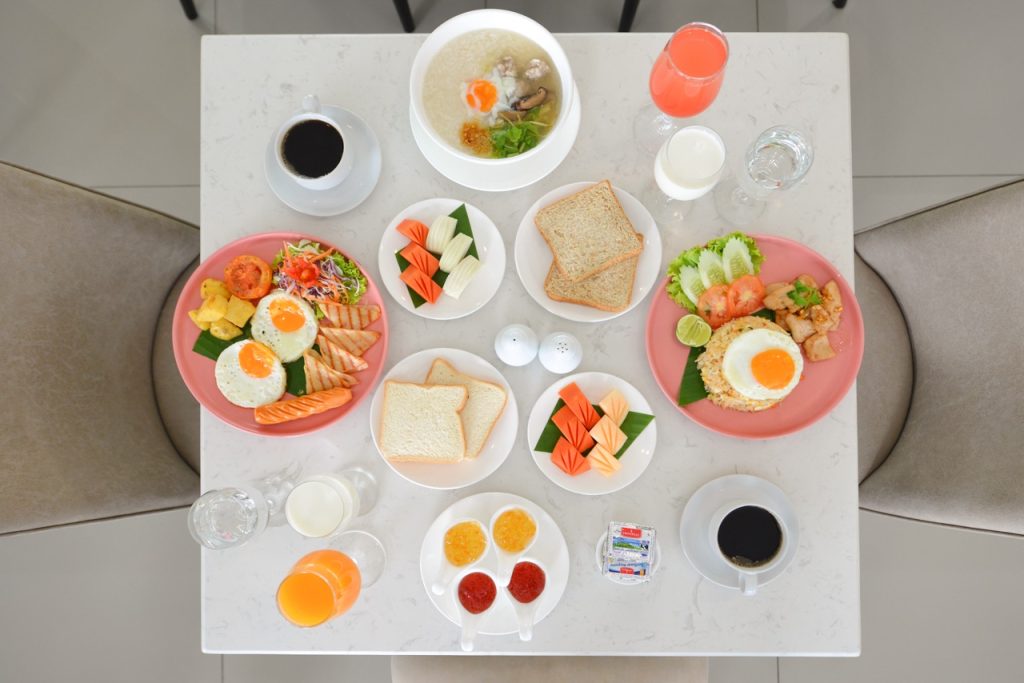 So come and experience The First Lounge today! We're the perfect place to relax and enjoy a delicious meal before or after your flight.